---
Class Projects: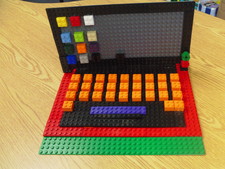 Grade: 4 - 8
Expires: October 19, 2013
Volunteer Needed:
Someone who has worked as an Engineer but is also very knowledgeable about all types of engineering
Project:
I would like to have a Career Day type event where the students can become familiar with the "cool" aspects of getting involved with engineering.


Grade: 2 - 2
(Special Education)
Expires: September 24, 2013
Volunteer Needed:
A caring persn.
Project:
Many students are relutant writers because they have difficulty physically moving the pencil across paper. Keboards can work wonders for these children. I teach techno-chlidren of the 21st century and they are more than familiar with using computers ...
Read more ...


Grade: 8 - 12
Expires: June 12, 2013
Volunteer Needed:
Willing to have a phone conversation with students interested in their engineering discipline.
Project:
Interview an engineer in a discipline students are interested in.