Over ten million students lack at-home internet and are struggling to learn during the Covid-19 pandemic
We're purchasing 100,000 hotspots to connect one million displaced students. Learn
more here
or watch the video below.
How can I help?
Just $240 buys a hotspot for one student and up to ten family members for a whole year
Click below and give the gift of education to a student in need today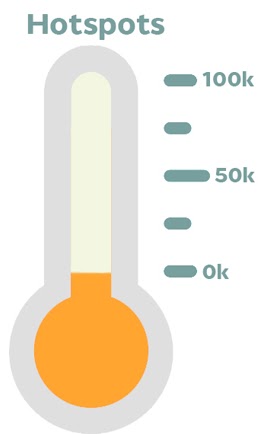 Hotspot Goal:
100,000
Join the movement to solve the digital divide
Sponsor the Initiative:
Gold

- $20,001 to $100,000

Silver

- $5,001 to $20,000

Bronze

- up to $5,000

Research and Advocacy Sponsor

- up to $225,000
Sponsor our research and advocacy work including, conducting school administrator surveys, development of state-level partnerships, creation of digit divide trackers, and posting regional counters.