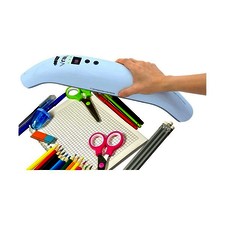 Easily, quickly and safely clean and sanitize all objects and surfaces with HygenX™ Vray, with UV-C light that kills 99.9% of bacteria on everyday items, used and shared, in today's classrooms, offices and homes.

Lightweight and cordless, Vray is designed for easy portability and features a rechargeable battery. Capable of hands-free and portable operation, Vray can be used to clean anywhere and anything in a classroom, home or office, even large toys, keyboards, instrument panels, touchscreens, etc. $234.95 and free shipping!
Buy now for only $234.95!
---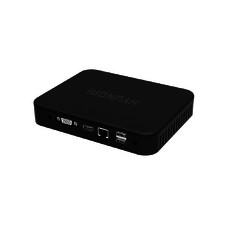 Hyundai's new Mini PC is an affordable alternative to desktops at only $169!
Super Compact and Powerful - At around the size of a 5x7" picture frame this Mini PC has the power of a desktop tower. Intel's processing architecture along with Windows 10 Pro makes this super small computer powerful enough to handle all your school work and more. It's Wi-Fi enabled and supports dual monitor setups. With a VESA mount, the Mini PC can be mounted on the back of a monitor.
Loads of Connections - The Hyundia Mini PC is packed with ports!
Buy now for only $169.00!
---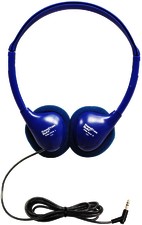 The rugged HamiltonBuhl Kids on ear headphone is a robust yet lightweight headphone ideal for students learning from home or in a classroom. This durable headphone not only provides rugged durability and high quality sound, but the lightweight, on-ear design allows for all-day comfort and easy compact storage.
---
A must-have accessory for headphones and headsets in any shared environments:
Keeping proper hygiene is more important now than ever and these disposable, sanitary covers are an easy way to keep your students clean and protected. With its hypoallergenic material and special weave design, you'll enjoy full sound quality, comfort and protection. Simply stretch the cover over the headphone ear cups and you're all set. Ensuring peace of mind and cleanliness when it comes to shared headphones is that easy!
---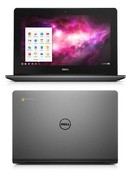 If you need Chromebooks before the start of the school year, purchase this product and Digital Wish will get you the first available Chromebooks from all of our suppliers. Major brands include Dell, HP, Samsung, Acer, Lenovo and Asus. No limit- first come, first served. Shipping time ranges from 2 days to 2 weeks on average. $150 each plus $9 shipping.
Buy now for only $120.00!
---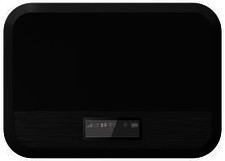 Unlimited 4G LTE wireless for teachers! - Now teachers can get unlimited, high-speed mobile internet service and a donation of the Franklin r850 hotspot ($80 value). Hotspots have up to 10 hours of battery power that can connect up to 10 people to the internet on only one plan! This service is only $10/month. An $18 admin fee applies for this donation.

Bulk donations of 5 and 10 hotspots are available for schools wanting to start a Hotspot Lending Pool for students the don't have access to the internet at home.
---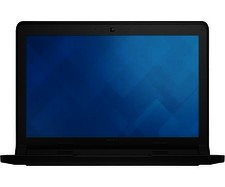 Get a Dell Chromebook for only $99! 11.6" screen, 2.15 Ghz processor, 2 GB RAM and 16 GB storage. Refurbished, tested and fully functional, warranty, power cable and shipping included!
Buy now for only $244.00!
---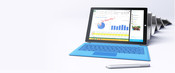 This is a new Microsoft Surface Pro 3 with Win 10 Pro for only $299! 10.8" touchscreen 1920 X 1280 (Full HD Plus), 4GB RAM, 1.6GHZ Quad core – 64-bit and 64GB SSD. Pen and Type Cover sold separately.
Buy now for only $359.00!
---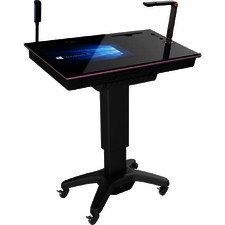 The Pilot 3 combines the most important elements used in the classroom: computer, document camera and touchscreen - with wireless HD mirroring functionality. Teach facing the students anywhere in the classroom. The mobile and sturdy HoverCam Pilot integrates a powerful Windows PC, 21" touchscreen, 13MP document camera and wireless transceiver. It instantly beams the computer screen and touch annotations directly to any Interactive flat panel, projector or TV.

We have a limited supply of factory refurbished Pilot 3s that are $1,000 below the list price. Includes 1 yr warranty.
Buy now for only $2199.00!
---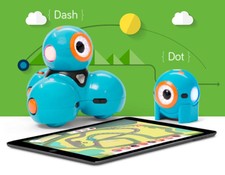 Bring STEM to life with Dash & Dot robots, hands-on learning tools for grades K - 5. These lively blue robots will light up your young students imaginations! Dash & Dot will ignite curiosity and confidence while providing fun and engaging ways of learning essential skills including collaboration,communication, and digital literacy.
Buy now for only $199.95!
---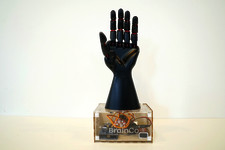 The Brainco STEM Kit engages educators and learners to explore STEM fields with an easy to implement, easy to scale kit modeled after real award-winning technology. The STEM-based activity and robotic hand teaches students concepts including programming, biomechanics, AI, engineering and more. $499 with free shipping
Buy now for only $499.00!