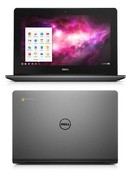 If you need Chromebooks before the start of the school year, purchase this product and Digital Wish will get you the first available Chromebooks from all of our suppliers. Major brands include Dell, HP, Samsung, Acer, Lenovo and Asus. No limit- first come, first served. Shipping time ranges from 2 days to 2 weeks on average. $120 each plus $9 shipping.
Buy now for only $120.00!
---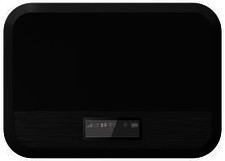 Unlimited 4G LTE wireless for teachers! - Now teachers can get unlimited, high-speed mobile internet service and a donation of the Franklin r850 hotspot ($80 value). Hotspots have up to 10 hours of battery power that can connect up to 10 people to the internet on only one plan! This service is only $10/month. An $18 admin fee applies for this donation.

Bulk donations of 5 and 10 hotspots are available for schools wanting to start a Hotspot Lending Pool for students the don't have access to the internet at home.
---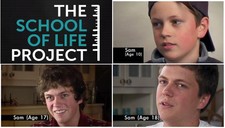 Get up to $3000 in grant funding towards The School of Life Project - a cutting-edge educational initiative aimed at raising the emotional I.Q. and self-awareness of students.
Every year, students record a 30 minute video journal of themselves on a Storycatcher iPad Kiosk. In the last year of the project they receive a time-capsule of videos for them to see and share with others. Kids and teens are only young once, and then these moments are gone forever. Capture them.
---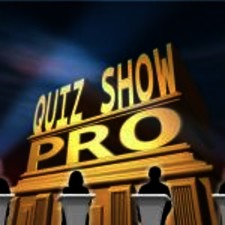 Quiz Show Pro Multi-User Training Game is a premier Jeopardy style quiz show game designed for teachers. The Quiz Show Pro game is guaranteed to add fun, engage your learners and improved overall learning retention for every one of your teaching programs. The game acts as a template allowing you to enter your own teaching multiple choice, true/false or open ended questions. Follow the instructions on the product page for getting this grant.
---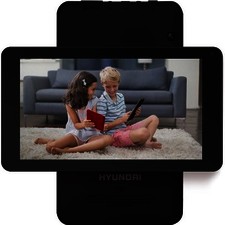 At only $54, this super affordable tablet is great for young students or those wanting a small portable device. With long battery life, bright screen and expandable microSD slot, this device goes a long way on tight budgets.
Buy now for only $54.00!
Deal Ends:
Thu 10/15/2020
06:07 PM
---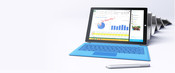 This is a new Microsoft Surface Pro 3 with Win 10 Pro for only $299! 10.8" touchscreen 1920 X 1280 (Full HD Plus), 4GB RAM, 1.6GHZ Quad core – 64-bit and 64GB SSD. Pen and Type Cover sold separately.
Buy now for only $299.00!
---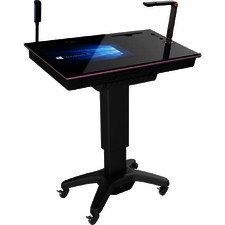 The Pilot 3 combines the most important elements used in the classroom: computer, document camera and touchscreen - with wireless HD mirroring functionality. Teach facing the students anywhere in the classroom. The mobile and sturdy HoverCam Pilot integrates a powerful Windows PC, 21" touchscreen, 13MP document camera and wireless transceiver. It instantly beams the computer screen and touch annotations directly to any Interactive flat panel, projector or TV.

We have a limited supply of factory refurbished Pilot 3s that are $1,000 below the list price. Includes 1 yr warranty.
Buy now for only $2199.00!
---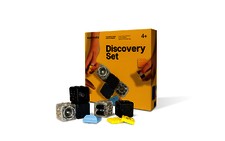 The Cubelets Discovery Set is the perfect introduction to the world of Cubelets® robot blocks. Open a box of little robots that will intrigue, fascinate, and inspire builders for hours on end. A unique blend of hardware and software, Cubelets make it easier than ever to explore robotics, coding, and other big ideas. Orders through August 31 include a free adapter accessory and free shipping!
Buy now for only $139.95!
Deal Ends:
Mon 08/31/2020
05:29 PM
---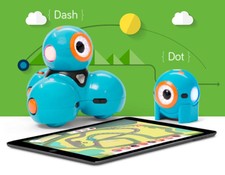 Bring STEM to life with Dash & Dot robots, hands-on learning tools for grades K - 5. These lively blue robots will light up your young students imaginations! Dash & Dot will ignite curiosity and confidence while providing fun and engaging ways of learning essential skills including collaboration,communication, and digital literacy.
Buy now for only $199.95!
---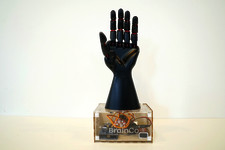 The Brainco STEM Kit engages educators and learners to explore STEM fields with an easy to implement, easy to scale kit modeled after real award-winning technology. The STEM-based activity and robotic hand teaches students concepts including programming, biomechanics, AI, engineering and more. $499 with free shipping
Buy now for only $499.00!