Autism Bundle
Item #: 2192 | Grades K-12


$249.00
Holiday Special: Save 60% with Tool Factory's Autism Bundle!
Total retail price for all titles: $674.00
Bundle Price: $249
You Save: $425!
Offer ends January 31, 2015.
Tool Factory's Autism Bundle brings together a wonderful blend of software titles that:
Encourage collaboration
Develop concentration and attention
Inspire imaginative play
Promote reading / early literacy
Teach emotional literacy
And more!
With 11 different software programs in the bundle, there is sure to be a program to fit the needs of your individual learners.
Each program works to develop different skills while students:
Explore and make music
Improve memory and spelling
Work on figurative language, and
Learn about telling time and basic math
Some titles also feature advanced teacher controls that allow you to tailor the activities to the needs of your individual learners; for example, you can customize activities by importing your own digital images of subjects that students can relate to!
The bundle includes:
Sound Beginninings Making Sounds
Idiom Track
Musical Leaps and Bounds
Tool Factory Beep!
Sequences
What's the Time Mr. Wolf
Bucket And Spade
Strumbie Island
Reactickles
A Busy Day
Memory Skills
All software titles have been tested Windows 7 compatible.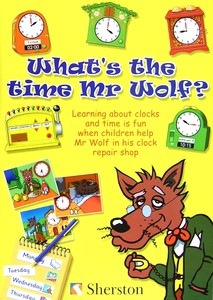 Idiom Track
Engaging, fun graphics illustrate the literal and real meaning of each idiom, grouped within categories such as animals, food and drink, color, and parts of the body. Activities to further practice and reinforce the meanings of idioms gradually build up the users' understanding and confidence in the social skills of communication (what does it mean? complete the idiom, choose the real meaning, choose the correct idiom).


Musical Leaps and Bounds
Turn on The Moody Jukebox, Let's Dance, and The Singing Blobs in this new CD-ROM from the highly popular Leaps and Bounds series. Music and listening activities are the focus of the 6 well-planned, engaging activities. Musical Leaps and Bounds encourages children to improve listening skills, lengthen concentration span, enhance visual and auditory memory, develop mouse skills and hand-eye coordination, and develop confidence and self-esteem. Activities include: My Band, Let's Dance, Up and Down, Mixing Desk, Moody Jukebox, and The Singing Blobs. Musical concepts such as dynamics, pitch, and mood are demonstrated in this delightfully unique program.


Minimum system requirements: PC: Win 95+, P-100, 32 Mb RAM, 640x480, 16 Bit Color, 4X CD

Mac: OS 8.6 or later, OS X version 10.2 or later is required to run natively, 233 MHz, 64 MB RAM,16 bit color, and sound (Exceptions - Sequences is Windows only.)