SKILLS Global Student Behavior Support Software
Item #: 80147 | Grades K-12


$0.00




Status: $19 admin fee applies
SKILLS Global gives software to schools in hurricane areas to help students copeSKILLS Global Disaster Support Donation Program-
This donation program provides eligible* schools with free access to behavioral health software for improving the well being of their students.
The Skills BIP Builder is an online Behavior Intervention Planning (BIP) tool that can help educators support their students by identifying maladaptive behaviors from traumatic experiences and handling them with care and positive reinforcement.
SKILLS Global is generously providing their Skills BIP Builder software free of charge to hurricane-impacted public schools for the remainder of the 2017-2018 school year.
Education professionals use the tool to craft function-based behavior intervention plans that outline strategies to reduce and eliminate maladaptive behaviors. This donation provides 50 behavior plans ($399 value) for a school to use for the 2017 -18 school year.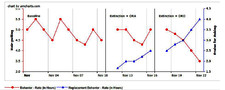 "The trauma inflicted upon people affected by natural disasters may take years to heal. As adults we are better equipped to process the emotions of despair, stress, and sadness than children. Traumatic events can cause invisible scarring that manifest in children by temper tantrums, feeling numb, withdrawal, nervousness and the inability to sleep alone at night. These traumatic experiences can be extremely hard to cope with."
Eliana Ferriera, CEO, SKILLS Global
Educators using the Skills® BIP Builder report that it:
Saves an enormous amount of time
Provides a roadmap for the direction to take in creating BIPs
Suggests interventions even BCBAs and other professionals have not even considered!
From a Parent's Perspective:
"The Skills BIP Builder is one of the most transformative tools I have ever used. As a parent it allowed me to have a true seat at the table deciding what to do about my son's behavior in the classroom. The BIP Builder gave me peace of mind knowing the intervention we chose was the one shown scientifically to be most effective. It worked! And it took less time to create the more effective BIP than when we had attempted to create a BIP without the Builder. Effective and efficient, the Skills BIP Builder was a real game changer for us."
Shannon Penrod, host of Autism Live on YouTube
About the SKILLS BIP Builder
This Behavioral Intervention Planning tool is the ultimate online tool for efficiently designing effective behavior plans to overcome challenging behavior. In clinical studies, the BIP Builder was shown to improve the quality of clinicians' behavior intervention plans.
Key Features
More efficiently determine the hypothesized function of behavior
Streamline the process of creating BIPs
Uses research and evidence-based intervention recommendations to minimize disruptions
Easily create plans that are research-based, safe and effective
Uses least intrusive procedures
Data-driven graphs allow easy analysis
Four Steps to help students improve their behavior:
Answer a series of core questions
Select antecedent modifications, replacement behaviors, and consequence manipulations.
Customize the Behavior Intervention Plan.
Store for easy access and update as needed.
Proven and safe, the Skills® BIP Builder uses evidence-based practices and implements multiple intervention procedures.
Supporting Research
In a randomized controlled study, use of the Skills® BIP Builder substantially improved the quality of behavior intervention plans (Tarbox et al., 2013).
Learn more about this valuable tool at the
SKILLS Global website
.
What You'll Receive:Up to "50 behaviors" available per school
– 50 students may each exhibit one behavior that needs to be addressed. Or 25 students may each have two behaviors. This donation allows you to address up to 50 behaviors in your student population.
Training and Support
- You will receive instructions and an online 30- minute video training on how to get started with the Skills BIP Builder when you order this donation.
Expanded Support
- If your school has a need for more than 50 behavior plans, please contact us at
[email protected]
to apply for a quantity extension.
A small administrative fee of $19 is applied at checkout.
**
Use of the Skills BIP Builder
In the school setting, the Skills BIP Builder should be used by psychologists and counselors, to be applied by the teacher and the paraprofessionals. To achieve the most effective results with the program SKILLS Global recommends taking the provided training.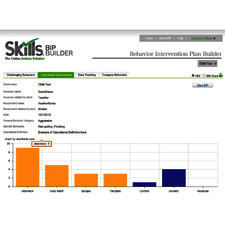 *Verifying Eligibility
Schools that are eligible for this program must be within the county identified on FEMA.gov's website in their Federally Declared Disaster Assistance Areas. Currently, schools eligible for this donation include the State of Florida, counties in Southeast Texas and Puerto Rico which have been affected by Hurricanes Harvey, Irma and Maria. Refer to FEMA's Disaster webpage
here
.
Obtaining This Product
A $19 administrative fee will be applied at checkout.* The administrative fee for this product is not refundable. If you cannot afford the admin fee, you may request a fee waiver application by contacting
[email protected]
Once your request has been verified, we will email you instructions on how to get the Skills BIP Builder and register your license to be used during the whole 2017-18 school year.
Additional Program Rules
Organization email addresses required. All accounts require that email addresses must be affiliated with the school, not a personal email address. Product distribution: Products will be distributed under this program to qualifying schools and educators only. Recipient organizations may not transfer or resell SKILLS Global products.
Frequently Asked Questions
1.
*Who qualifies for this program?
Educators employed by Public, and PreK-12 organizations who are in FEMA Federally Declared Disaster Assistance Counties from hurricanes can qualify for this program. The three regions are the State of Florida, Counties in Southeast Texas and Puerto Rico. Other educationally based non-profit organizations may also qualify. Contact
[email protected]
for assistance.
2.
I'm a teacher who does a lot of work at home. Can I use the Skills BIP Builder application away from school?
Absolutely! Skills BIP Builder lives in the cloud, so teachers have anytime, anywhere access.
3.
Do we need to order this product through our school administration?
No, but you must be an employee of a school and you must use your official school email address to be eligible. We strongly recommend that you share your interest in this donation with your school counselor and principal or assistant principal.
4.
When is the deadline to order?
You can order at any time from October 2017 through March 2018. If you order before April 1, 2018, you will have time to use the materials with students before the school year ends. If your school finds that you have more students who would benefit from this program, you may apply for a quantity extension. Contact
[email protected]
to apply.
5.
What is the annual cost after the 2017-18 school year?
SKILLS Global charges $399 for 50 behaviors or $348 per student for an annual subscription. Volume discounts are available for more than 21 licenses in a school district. Should pricing change in the future, our customers would be notified in advance.
6.
Do you offer Professional Development on this product?
Yes. Online training will be provided on how to use the tool.
7.
How long does the training on the Skills BIP Builder take?
Training will take 30 minutes.
8.
What ages are best for Skills BIP Builder?
Optimal use is for all ages up to grade 12. The majority of our current customers are working with upper elementary students and middle school students.
9.
Is this a product for students with disabilities?
Skills BIP Builder was created to help any student who is having behavior issues, whether gifted, special needs or general population. The product is used by adults who are working with a child, not directly with students.
10.
Can two or more education professionals in a school share this program?
yes, they can!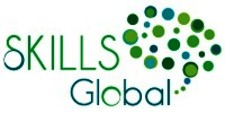 About SKILLS Global, LLC
With two patents pending, SKILLS Global is the leading provider of software as a service solution for behavioral health. Founded in 2010, SKILLS Global provides web-based and mobile application software to school districts, managed care organizations, families and autism treatment providers worldwide.
SKILLS Global has made it a mission to support all children in need. Skills BIP Builder is the ultimate tool for efficiently treating challenging behaviors. Skills BIP Builder uses evidence-based practices and implements multiple intervention procedures.
Skills BIP Builder will be a powerful and effective tool for teachers, counselors and school psychologists to help children face this new reality in their lives.
"We are educators first, with a passion for helping children. As a company, we want to offer what we can to help students and their families." – Eliana Ferreira, CEO, SKILLS Global
For more information, visit
SKILLS Global's Website.
**The administrative fee helps to support our work in serving K-12 educators in the U.S. This helps cover our costs for credit card transaction charges, delivery of products to schools, customer support and verification services, staffing and overhead.
Lesson Plan Name
Grades
Claymation Video Lessons
5 to 12
Students will create simple 3D oil-based clay characters, which will move through 2D student-created environments(stop-action videography). Students will narrate the stories thus created.
Let's Rock and Roll
K to 5
Photograph rock formations in the area and how the land was formed through erosion, land upheavals, and sediment building.
Exploring My Environment for Speech and Language
K to 5
Student will photograph objects containing their targeted speech sounds and/or items in selected categories. These photographs will be used in a power point slide show for individual drill and copied to establish a "visual library".
Producing a Franchise to encourage global awareness, increased, informed decision making about health, peer relationships and education.
7 to 8
The students will determine categories of franchises from which to work out media productions for weekly broadcasts on our school news show.
Weather Watchers
2 to 5
Students will observe weather collecting data from hand made and scientific instruments and the internet weather resources. They will correspond with weather professionals and devise their own weather forecasting video using their knowledge and vocabulary.
Thanksgiving Feast
6 to 8
Every year the students in our Life Skills Support class at Beaty Warren Middle School take on the huge task of planning and preparing a Thanksgiving dinner for approximately 80 family, faculty, and staff. Under the direction of the special education teachers and classroom aides, the students decide who to invite, develop a menu, find recipes, make grocery lists, and begin to shop at the local grocery store. The students make placemats, decorations, signs, and a place card for each guest.
New School Mural
P-K to 12
Students will use digital images to create a mural for one of the walls next to the breezeway doors.
Walk a Day in my Moccasins
P-K to 5
Using a video camcorder to record a day in the life of another student who either is ELL or ESL or Special Needs (Austism) so that other students can see how these students deal with the challenging day at school.
Digital Bubble Maps - Geography of our Environment
P-K to 6
Each environment is different depending on where we live. This lesson is to visually capture the geographical environment a student is apart of.
Fit or Fat?
6 to 8
Students will be involved in a Science and Health lessons that involve nutrition and exercise. They will create Healthy Snacks and exercise profiles for the class.