Aerial Robotics STEM Ranger Kit
Item #: OAS-R1 | Grades 9-12


$1229.00




Status: Please allow 3-6 weeks for delivery.
Aerial Robotics STEM RANGER Education KitLaunch into the exciting world of aerial robotics!
From OnPoynt's Drone Ranger™ line comes the STEM RANGER Education Kit. It is designed to introduce drone technology to students safely and effectively.
The Kit includes an aerial robot drone, assembly tools, build and operating instructions, safety equipment and classroom resources. Student teams can build and operate the aerial robot and experience a hands-on STEM challenge.
The STEM RANGER Education Kit inludes drones that are:
Re-Buildable
Reliable and durable to use
Stable to fly
Enhanced with safety features and extra equipment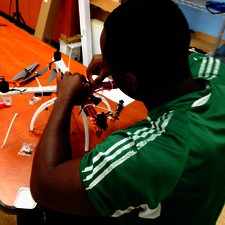 The Kit is designed for outdoor use for students ages 14 and up. One Kit is intended for use with 4 to 6 students that have a beginner to intermediate level of robotics.
The STEM RANGER Kit features:
a quadcopter drone with four motors
electronic speed controllers
a flight computer
two batteries
a charger
a remote controller-transmitter
USB computer– aircraft interface cable
building tools.
The quadcopter can be assembled and disassembled for repeated use. It is GPS stabilized and has two heading-independent flight modes.
To enhance the STEM learning experience, Students can configure, adjust and manipulate settings to the aircraft's flight computer with downloadable software and the USB computer– aircraft interface cable included with the Kit. The settings include sensor gains, calibrating the electronic compass, flight computer and the remote controller.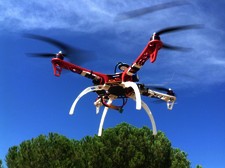 Safety Features
The Kit is designed with Safety First. A complete safe use guide is included to ensure students understand the safe operation of a drone before it leaves the ground. The drone aircraft in the Kit is designed with a range of safety features includging:
a Fail Safe "Return-To-Home and Land" (RTH) feature that helps ensure the aircraft can always be retrieved.
Altitude and distance limiters to keep the drone in sight and avoid violating the 400' FAA altitude rule.
A low voltage warning light that lets you know it's time to come home and change out the battery long before its runs down.
propeller guards.
Sensor Options
The STEM RANGER Drone aerial robot is capable of incorporating several optional devices that can enhance the learning experience and the fun.
Video
- A video system option includes an onboard camera, transmitter, ground based receiver and monitor. You can even record your flight. Or you can add your own GoPro camera and start filming.
Waypoint
- An optional Waypoint Module allow for autonomous, hands-off flying. Just download the app, connect to your iPad, set up a flight plan and GO. The aircraft will launch and fly the route all on its own. When it's finished you can land it via the iPad or manually using the remote controller. A great way to introduce GPS in the classroom (iPad required).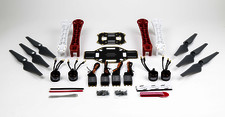 What's included in a single kit
drone
two batteries
tools
building materials
a box for all components
manuals
safety equipment
instructions and other classroom resources.
Delivery Options:Ready to Solder
- The standard kit is delivered disassembled for students to solder, wire & build and configure the aircraft completely.
Ready to Fly:
- Ranger Drones can be delivered soldered, built, configured and test flown. Just connect a battery and take to the skies! If you would like to have your drone ready to fly, please select this option in the Accessories section ($140 per drone)
Note:
All Ranger Drones can be disassembled and re-built as often as required.
Success Story - OnPoynt Aerial Robotics at Lewisville ISD, Texas
OnPoynt worked with Lewisville ISD to create an Aerial Robotics Program. Watch this 3 minute overview video of the Program.
>>
Frequently Asked QuestionsQ: What are the rules for flying drones for education?A:
Federal Aviation Administration published a Memorandum in May of 2016 that allows for the Educational Use of Unmanned Aircraft Systems or drone.The FAA recognizes the use at schools as "Recreational" and schools must follow the rules for recreational and hobby use. Learn more here: https://www.faa.gov/uas/resources/uas_regulations_policy/media/interpretation-educational-use-of-uas.pdf
Q:What are the basic rules for flying drones (here called sUAS) for recreation / education?A:
Follow community-based safety guidelines, as developed by organizations such as the Academy of Model Aeronautics (AMA).
Fly no higher than 400 feet and remain below any surrounding obstacles when possible.
Keep your sUAS in eyesight at all times, and use an observer to assist if needed.
Remain well clear of and do not interfere with manned aircraft operations, and you must see and avoid other aircraft and obstacles at all times.
Do not intentionally fly over unprotected persons or moving vehicles, and remain at least 25 feet away from individuals and vulnerable property.
Contact the airport and control tower before flying within five miles of an airport or heliport.
Do not fly in adverse weather conditions such as in high winds or reduced visibility.
Do not fly under the influence of alcohol or drugs.
Ensure the operating environment is safe and that the operator is competent and proficient in the operation of the sUAS.
Do not fly near or over sensitive infrastructure or property such as power stations, water treatment facilities, correctional facilities, heavily traveled roadways, government facilities, etc.
Check and follow all local laws and ordinances before flying over private property.
Do not conduct surveillance or photograph persons in areas where there is an expectation of privacy without the individual's permission (see AMA's privacy policy).
Q: What about privacy? A:
You must have someone's permission to fly over their property. We recommend setting the Altitude and Distance limits on the STEM Ranger to distances that will keep it away from neighboring properties.
Q: How close to an airport can we fly?A:
You must contact the airport and control tower before flying within five miles of an airport or heliport. If you are not sure if you are five miles away, call the closet airport and talk to thembut remember you are a school operating as hobbyist. Always error on the side of safety.
Q: Where can I get more information about the FAA rules for flying dronesA:
The
Know Before You Fly
initiative offers great information about how to operate your educational drones safely. Read more here: https://knowbeforeyoufly.org/education-use/
Q: Does the school have to register our drones and what does it cost?A:
Yes. Go to the FAA's website to get more information and to register your drone. The cost is $5.00. https://knowbeforeyoufly.org/register-your-drone/
Q: Where can I find more information about the FAA and drone flying rules?A:
Visit the FAA's Resources page at https://knowbeforeyoufly.org/resources/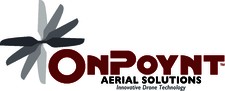 About OnPoynt Aerial Solutions
OnPoynt provides Innovative Drone Technology for Education, Business and Communities. With its line of Drone Ranger ™ Aerial Robotics Equipment and training, is the nation's leading supplier for STEM Education. OnPoynt is a veteran-owned business.
Our Start – OnPoynt Education
In 2012, we began by developing and providing a unique education program, Quadcopter Build & Fly for students and educators.
Since 2012, educators and students have experienced drone technology safely using innovative build and fly drones in hands-on STEM challenges.
OnPoynt is the nation's leading supplier of drone aerial robotics equipment and training for STEM education and Drone Ranger™ Educations Kits are used all over the US.
OnPoynt Approach
We have assembled our good ideas, best practices and lessons learned to successfully transfer innovative drone technology to education and now business and communities.
OnPoynt offers affordable and custom solutions to education, businesses and communities who want to successfully enjoy and employ drone technology.