Create and Sell T-shirts to Raise Funds for Classroom Technology
Sell high-quality screen printed tees with zero upfront costs and zero risk. We ship directly to buyers, you keep the profit.
We've partnered with Teespring to bring you a fundraiser tool. Teespring will help you design your t-shirt and plan your marketing campaign.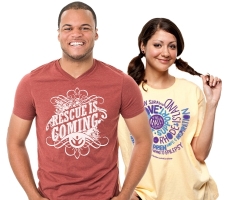 Design in Minutes
Just design a shirt in our easy designer, set a price, add a goal and start selling! Collect enough preorders and we'll print and ship directly to buyers, you keep the profit!
Great Discounts
Digital Wish members will receive a one-year subscription to Teespring's premium consultation services. It also includes a $1 discount off the base price of each product sold in any campaign during the one-year period.
Your fundraiser proceeds are deposited directly to your Digital Wish cash account. Use these funds to fulfill your technology wish!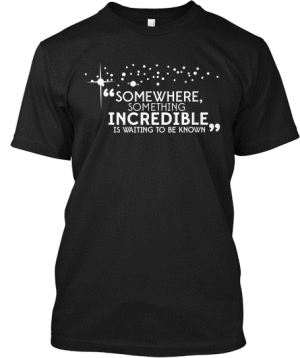 Launch a campaign
Design a tee with our online designer, choose a goal, and set a price to launch a campaign page where you can send your supporters to buy their tees.

Spread the word
Share your campaign page with supporters and collect pre-orders towards your goal. Pre-ordering is free: buyers will only be charged if the goal is reached.

Reach your goal!
You can continue to sell shirts past your goal until your campaign ends. Once it does, we handle printing & shipping and you get a check for the profit!

Use Our Designs - Or Make Your Own
We'll supply the graphics and help you launch a successful campaign. Select any of these designs, then contact Lauren Chaves, [email protected].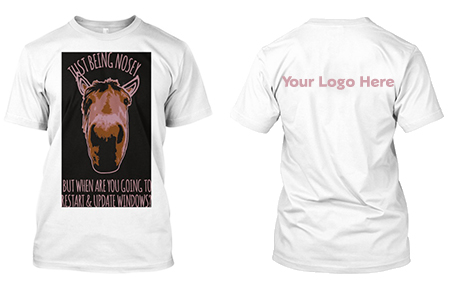 "Just being nosey
but when are you going to
restart and update Windows?"
See our Campaign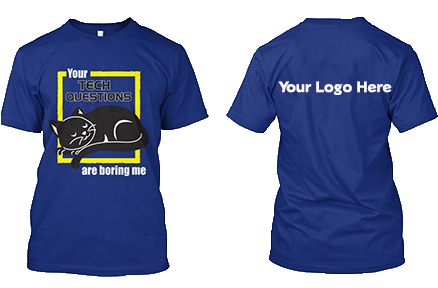 "Your tech questions
are boring me"
See our Campaign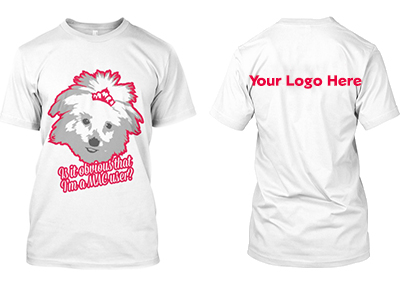 "Is it obvious that
I am a MAC user??"
See our Campaign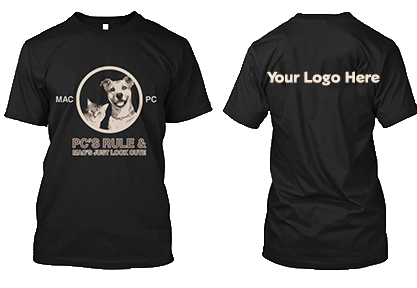 "PC'S Rule &
MAC'S Just look Cute"
See our Campaign