French English Dictionary
Ascendo Inc.

Downloads:
50,000-250,000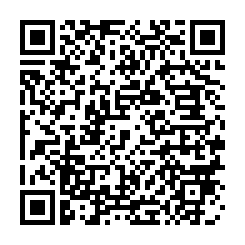 View in Android Marketplace
---
---
Description
The leading free French English Dictionary for Android Over 34,000 Translations & Usage Examples Audio Pronunciation Verb Conjugator Translator Phrasebook Vocabulary Quiz Tool
French English Dictionary by Ascendo is a good starting point for language students. It contains over 34,000 translations and usage examples, text-to-speech audio pronunciations, 1,444 conjugated verbs, full-length text translator, 200 travel phrases and a vocabulary quiz generator. French English Dictionary includes unique features such as ability to add notes and images to dictionary words to increase retention.
The dictionary, phrasebook, verb conjugator and quizzes can be used offline. The translator requires an internet connection.
The paid version (French English Dictionary +) includes over 278,000 translations and can be purchased separately in Google Play. Comprehensive databases and innovative learning tools have made French English Dictionary + the leading app for people who want to get the most out of their travels.
REVIEWS
The Best Ever! The best free tool I've ever found on the market for revising my French! Comes in handy all the time.
Awesome! This is the best French to English and English to French app I have found. Does it all!
The best by far. Buying full version. Great customer support!
BENEFITS
Find words quicker than fumbling through a paper dictionary.
Improve retention by adding notes & images to translations.
Enhance your learning experience with travel phrases, vocabulary quizzes & verb conjugations.
FEATURES
" French English Dictionary with over 34,000 translations and usage examples.
" Dictionary entries comprised of idiomatic expressions, compound forms, slang, part of speech & gender for French nouns.
" Fast lookups. French and English words are in a single index so you donTMt have to switch language directions to lookup a word in the dictionary.
" Text-to-speech pronunciation of dictionary words, translations, usage examples, phrases and verbs.
" Notes & images can be added to dictionary entries to increase retention.
" Reverse Lookup. Tap on any translation or usage example to look it up in the dictionary.
" Phrasebook including 200 French and English phrases in twenty categories.
" Multiple-choice quiz tool with scoring to improve vocabulary in French or English.
" Conjugations for 1,444 French & English verbs.
" Online Translator. Seamless integration with paid translation engines offered as in-app purchase ($0.99 for 10k characters). Free, browser based options available in Settings.
" Free Translator options in Settings.
" History of dictionary lookups with Clear History option.
" Email dictionary translations to friends and colleagues.
See our web site at http://www.ascendo-inc.com
Contact us by email at
[email protected]
Tags : dictionnaire, anglais, franais, traduction, traducteur, phrases, conjugaison, verbes, gratuit
Recent changes:
Version 5.3.27
- Improved app icon
- Fixed text-to-speech issue on Nexus 7
Version 5.3.15
- Fixed translator on devices running Android 4+
- Improved lookup history feature
Version 5.3.12
- Single Index Search, no need to select language
- Usage Examples with dictionary keywords
- Improved Phrasebook
- Noun Genders with keywords
- Reverse Lookup for translations & usage examples
- Pronunciation for translations, phrases & verbs
- Enhanced support for accented characters
Content rating: Everyone