Learn Thai - Phrasebook
Codegent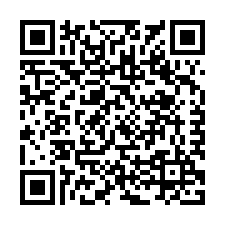 View in Android Marketplace
---
---
Description
Learn Thai is a free, easy to use mobile Thai Phrase Book that will give visitors to Thailand and those who are interested in learning to speak Thai a good start in the language.
Get the full set of phrasebooks for FREE! Search for "codegent" and download more languages.. Japanese, Korean, Chinese, Vietnamese, Spanish, French, & many more.
Learn Thai is developed by Thai people and we have tried our best to be authentic in the pronunciation whilst ensuring it is easy to understand. We use native Thai speakers and have spoken clearly and slowly to help you follow the phrases with ease.
Click link below to download Pro version with over 800 phrases and 12 more categories. Top rated phrasebook for Android. - Only 150 baht
https://market.android.com/details?id=com.codegent.learnthaipro
FEATURES
- High quality audio recordings by native speakers
- Choice of male and female voices
- No internet connection needed
- Store frequently used phrases in Favourites
- Search by keywords
- Tips for speaking Thai
- Ad-free!
CATEGORIES
The LITE version contains over 200+ essential phrases.
- Greetings
- General conversation
- Numbers
- Directions and places
- Transportation
- Eating out
If you upgrade to the PRO and get 400+ more phrases
https://market.android.com/details?id=com.codegent.learnthaipro
- Accommodation
- Time and date
- Shopping
- Colours
- Towns and provinces
- Countries
- Tourist attractions
- Family
- Dating
- Emergency
- Feeling sick
- Tongue twisters
TIPS
- Different tones applied to a word may change the meaning so try to listen to the audio carefully and repeat the words or phrases several times first or practice with the locals to get the hang of it.
- Pronouns are gender-specific, like I for example. For females it's 'Chan' or 'Di-Chan' and for males it's 'Pom'.
- Apart from pronouns there are the words that apply to the end of a sentence where we use 'Krap' for a male and 'Ka' for a female.
- Other things to be aware of when reading the transliterations of Thai words are:
-'Ph' is pronounced as a soft 'P' as in 'pie'. It is NEVER used to make an 'F' sound
- 'P' on its own is used for a hard 'P' which can sound almost like a 'B'
- 'Th' is pronounced as a soft 'T' sound as in 'top'. Thai does not have a 'th' sound as in 'the'
- 'Kh' is used for a soft 'K' sound, while 'K' on its own is a hard 'K' which is close to a 'G'
FEEDBACK
If you like this app and find it useful please take a few seconds to give us a rating in the Android Market. For comments and suggestions please send an email to
[email protected]
We love getting feedback from users of our apps.
Follow us on twitter : http://www.twitter.com/codegentapps
OTHER LANGUAGES AVAILABLE
- Chinese
ALSO AVAILABLE FOR IPHONE, IPOD, & IPAD
http://itunes.apple.com/app/learnthai-pro-phrase-book/id428467489?mt=8
Recent changes:
- Fixed audio cut off issue on some devices
- Fixed rotation switching issue
Content rating: Everyone