Vortex Planetarium - Astronomy
Vortex Planetarium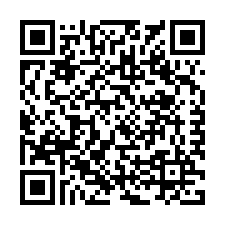 View in Android Marketplace
---
---
Description
The most comprehesive, fully featured Planetarium on Android.
Used by amateur astronomers and armchair observers alike, Vortex Planetarium offers a window to the skies in stunning detail.
Features:
Sky mode turns your device into a digital telescope, just hold it to the skies to activate. *
View the skies at any place in the world, at any point in time.
Ability to view from a specific location, by entering coordinates manually or searching by city, or use your network provider or GPS. Your location will be automatically set when using network provider or GPS. Your location will be saved for future use. Vortex Planetarium automatically adjusts to your time zone.
Ability to view the sky at a desired time or view in realtime. Using the Time Slider allows you to fast forward or rewind time; follow the path of any object.
Camera mode. True AR for your device (Android 2.3+)**
Over 20000 objects to touch and discover; stars, planets, dwarf planets and asteroids, moons, galaxies, nebulae, star clusters, constellations & meteor showers. Includes the major moons of Jupiter, Saturn, Mars and Uranus.
Full NGC catalog ***
Full Messier and Caldwell Deep Sky Object catalogs.
What's up? Discover what is in the sky tonight with this handy feature.
Constellation artwork.
Detailed information on all objects:
---
All:
Rise, set and transit times with quick time change for rapid reference.
Right ascension, declination, azimuth, altitude, apparent magnitude.
Planets & moons:
As above plus phase, visibility, apparent diameter, distance, mass, radius and much more.
---
Detailed description and history of bright, named stars, planets, dwarf planets, Messier Deep Sky Objects and constellations, with link to full Wikipedia article.
Fully searchable. Let Vortex Planetarium guide you to the selected object using the "Guide Me" arrow.
Highly configurable. Options include a Naked Eye Visibility setting to match your location, Telrad reticule, day/night cycles, constellation boundaries, ecliptic, font size and much more.
Night mode to preserve vision.
High power multi touch zoom. Non multi touch devices can double tap.
Accounts for magnetic declination.
Respects your device's natural orientation, works in landscape or portrait mode.
Comprehensive help menu.
Honeycomb friendly.
Installs to SD card if your device is running Android OS 2.2 or higher.
* Your device must have a compass for this feature to activate.
** This feature is experimental and will only work on devices running Android 2.3 or above. It will be disabled on pre 2.3 devices. Please contact
[email protected]
if you still experience issues.
*** Vortex will attempt to load the full NGC catalog to your device if it has enough memory otherwise this feature is disabled. I have not yet come across a device that has failed to load it.
Follow Vortex Planetarium on Facebook at http://www.facebook.com/pages/Vortex-Planetarium/133253286748186 for Space, Astronomy and Vortex Planetarium News.
Vortex Planetarium is updated regularly and new features are always being added. Feel free to contact
[email protected]
with features you would like to see in future updates or if you experience any problems such as issues with installing.
Keywords: planetarium, astronomy, sky map, star chart, planets, stars, deep sky objects, messier, dso, telrad, gps, telescope, constellations, galaxy, galaxies, nebula, night mode, moon, moon phase, earth, wikipedia, ngc, caldwell, space
Recent changes:
What's Up? feature added. Shows objects of interest visible at night fall. This feature is available from the search menu.
Meteor dates updated for 2012.
AR Camera fix for Android 2.3.5
Content rating: Low Maturity