Learn Chinese With Li
Cloudspeed LLC

Downloads:
50,000-250,000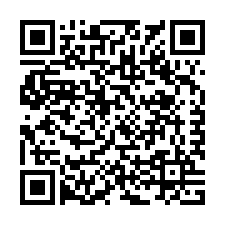 View in Android Marketplace
---
---
Description
Best App for learning Chinese! Speaking essential Chinese words and phrases with Li, experiencing high quality authentic audio and easy to follow Chinese Character and Pinyin. Learning a language is experiencing a new culture and opening up a new world. Li is thrilled to show you around!
What is different? This App uses real clear voice recorded by a Li, a native Chinese speaker who is passionate about Chinese culture and language. Many other Apps use text to speech robot voice, it is fast and the pronunciation is a little bit off, hard to follow.
Start from entry level, no previous experience needed. Learn Chinese with Li fits for everyone. Good for learning Chinese as well as travel in China. Talking Mandarin Chinese becomes fun and easy! It is like you hired your own private tutor and made a Chinese native friend.
This demo version contains a limited set of words and phrases. To get the complete set with hundreds of more awesome Chinese words and phrases, update to Learn Chinese with Li (Pro) which offers essential Chinese conversational skills, including greetings and introductions, questions and answers, dinning out, travel and shopping, talking about your interests and hobbies, telling time, counting numbers and much more.
Features:
-Chinese Character, Pinyin and English translation in nice large fonts. Clear and easy to follow.
-High quality clear audio from Li, a native Chinese speaker, the App designer and coder.
-Touch screen to listen to audio and see translation.
-Character by character translation.
-Audio flashcard format.
-No internet connection needed
-Daily pop up reminder can be turned on in settings.
Category covered in free version:
-Greetings
-People
-General Conversation
-Eat & Drink
Pro version covers the following categories in addition and more phrases in the free categories:
-Hobbies
-Travel & Directions
-Love & Relationship
-Shopping
-Places
-Numbers
-Time & Day
-Colors
-Animal & Pets
-General essential words
-Animals and pets
Li was born and grew up in great Beijing area in China, attended top engineering university in China. She is passionate about travel, cultures and languages. She used to be a part time Chinese teacher, now she is an Engineer living in USA. Li designed, coded this App and recorded the audio. Yes, what you hear is her voice. Her English speaking friends often asked her for language and travel tips before visiting China, such as how to say Hello, Yes, Dinner, Cheers, Beer etc in Chinese, which inspires her to publish this App. Li loves travel and experiencing world cultures and languages.
China has a booming economy and great growth potential. China has five thousands of years civilization. More and more people are learning Chinese. Download this App before you heading to Beijing, Shanghai, Xian, Shenzhen, Taiwan or Hong Kong, or going to meet Chinese friends. Download this App if you are learning Chinese. This App fit for everyone. It is the best App for learning Mandarin Chinese!
Rosetta Stone cost hundreds of dollars to start. This App is better than Rosetta Stone in a lots of ways and it is free. The Pro version just cost of a cup of coffee and can get you on par with one year college level Chinese course which cost a couple of hundreds.
Feedback:
If you like Learn Chinese with Li app and find it useful please take a few seconds to give us a rating in the Android Market. For comments and suggestions please send an email to
[email protected]
We love getting feedback from you.
Li post her travel pictures and blogs in both Chinese and English on twitter and Google plus. Make learning Chinese more social and fun!
Follow Li on Facebook:
http://www.facebook.com/LearnChineseWithLi
Follow Li on twitter: @LearnChineseLi
Follow Li on Google+ page:
http://gplus.to/LearnChinese
Recent changes:
--The pause time between phrases are adjusted perfectly to allow speak after the short or long Chinese phrase.
-Innovative unique features: Auto-play button enables playing continuously like a podcast while you are running errands, learn much faster than any other Apps!
Learn Chinese with Li is honored to be the App of the Week from Australia Telstra Exchange. Read the full review:
http://exchange.telstra.com.au/?p=18501
Content rating: Everyone