schConnect
MigMc, LLC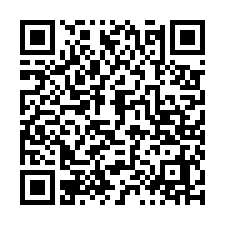 View in Android Marketplace
---
Description
Available in English, Spanish, French, Vietnamese, Arabic (Natively Translated)
schConnect is THE one and only official FREE app for ANY public, private or any other institution of learning throughout the United States and beyond!
All it takes for your school district to become part of the schConnect family is to call 866.515.6783 or email
[email protected]
and we will get you signed up!
schConnect the ONLY completely free (no strings attached, promise!) mobile platform for schools available in the market; its innovative and native programming allows schools the ability to easily create experience for their students, parents, teachers and patrons!
New in schConnect 3.0
Intuitive slide over navigation
Ability for users to receive push messages via email
Ability for districts to enter a Safe call Number / Email
Ability to favorite pages in the application
Athletic pages with schedules (if entered by district)
Teacher pages
Club/Organization Pages
Easier Administrative Access to Push Notifications
schConnect schools the ability to communicate almost instantly with those who have the application and is a mobile dashboard linking everything a school makes available accessible and at your fingertips.
As soon as you download SchConnect, you have immediate access to (if your school district has signed up):
Unlimited Push notifications from your District, Schools, Teachers, Clubs, Athletics, and more;
Access to District Staff Phone & Email;
District/Site Social Media;
Grade books;
Lunch menus;
GPS Mapping;
Links to video;
Links to Important Information;
Calendars;
Web sites;
Follow multiple School Districts
+ Anything else a District makes available
This app is not only a FREE, it does not have to divert money from classrooms or devote time, energy or human resources to support schConnect. We do it all.
School Connect brings this cutting-edge resource to your school by allowing education-friendly partners on the app.
schConnect was founded by an school administrator and a few parents of the Norman Public School District in Oklahoma. This application is a great example of public-private entities teaming for school and student success at its finest!
The School Connect app is a safe, secure and reliable tool. All of the messaging on the app is completely controlled by your school and no third parties. Your school signs a contract with School Connect for this app to be the district's official app. So any other apps touting to be your schools' app are imposters!
Download School Connect now and be the first in your community to know about breaking news, opportunities, school closures and more! And, if you don't find your school on School Connect, tell them to visit www.schoolconnectapps.com to find out why they should be partnering with the industry leader for mobile communications for schools! It's free, effective and absolutely a must for any school serious about communicating with its public.
School Connect: Connecting you to your community!
"Our goal is to serve everyone, but with over 900 different android device combinations it is very difficult. If you are experiencing issues that causes your app to force close or for your app to freeze up, you need to contact us to allow us to debug your issues.
[email protected]
Thank You!
School Connect"
Recent changes:
Here are a few of the NEW and IMPROVED features in schConnect 3.02.
Improved Navigation Wheel Functionality
Improved Slide " Over Menu Functionality
Admin Login Screen is now rotatable
Updated Language Files
Minor Bug Fixes
Content rating: Low Maturity