3M Screens For Schools Contest
Official Contest Rules

NO PURCHASE NECESSARY TO ENTER OR TO WIN. ALL FEDERAL, STATE, LOCAL AND MUNICPAL LAWS AND REGULATIONS APPLY. VOID WHERE PROHIBITED.
1. DESCRIPTION OF THE GRANTS PROGRAM
The 3M Screens for Schools grants program ("Program") is a contest where eligible people ("Participants") will be asked to nominate an eligible school as an entrant ("School") via an essay submitted on the following site www.Digitalwish.com (the "Site") describing the reasons why the School is in need of new tablets for their classrooms and how the new technology will enhance both the teaching and learning experience for those in the classrooms ("Essay"). Once the Program Period (as defined below) is closed, one (1) School will be selected as the Grand Prize Winner, as determined by independent qualified judges ("Judges") in accordance with the Judging Criteria as defined below in Section 5 (the "Contest").
2. PROGRAM PERIOD
The Program period begins on July 30, 2012 at 8:00 AM Eastern Daylight Time ("EDT") and ends on September 12, 2012 at 11:59 PM EDT (the "Program Period").

Digital Wish's computer is the official time keeping device for the Contest.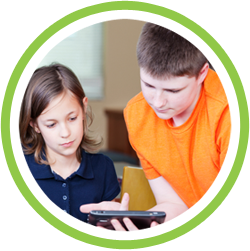 3. ELIGIBILITY
(A) People eligible to nominate Schools in the 3M Screens for Schools Program: Participants must be legal residents of the fifty (50) United States and the District of Columbia who are 18 years of age or older at the time of entry. Participants must be able to provide contact information of teacher or School official (i.e. name, position at School, name of School and phone number and/or email of School or named School teacher/official) for the nominated School in order to be qualified as an official entry.

Employees of 3M ("3M" or "Sponsor"), Digital Wish as co-administrator ("Digital Wish") and Hunter Public Relations, LLC as co-administrator ("Reviewing Organization"), and it's parent companies, affiliates, subsidiaries, franchises, agents, distributors, advertising and promotion agencies, fulfillment companies and/or those living in the same household of such employees (whether related or not) are not eligible to enter.

All applicable federal, state and local laws and regulations apply.

(B) Schools eligible to win the 3M Screens for Schools Program: Any state-accredited elementary (K-6), junior high (7-8) and senior high (9-12), traditional (i.e. no homeschools) in-person (i.e. not online) schools are eligible to receive the prizes set forth below in Section 6.
4. HOW TO ENTER
Participants must visit the Site to submit an Essay in English – with a minimum word count of 200 words and a maximum word count of 500 words – explaining:
Why their School needs the grant award, including how the new technology would change their school for the better.
How the Grand Prize will be used to enhance the teaching/learning experience at the school.
Examples of how the School has been seeking to bring technology into the classroom or challenges the school has faced preventing it from doing so.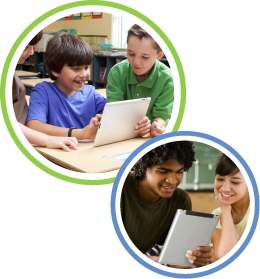 Along with the Essay, Participant must follow the instructions on the Site to complete and submit the entry form, including Participant's full name; Participant's mailing address, Participant's day time phone number, Participant's email address; Participant's date of birth; name of the School on behalf of which Participant is submitting the Essay; name of teacher or school official from School Participant is submitting the Essay; mailing address of the School; phone number and/or email address of School or named School teacher/official and the grade level of School (e.g., elementary, junior high, senior high). A teacher may submit on behalf of his/her school. The Essay, together with the information provided on the entry form, shall collectively be referred to as the "Entry."
Only those Entries submitted through the Site will be considered. The determination of whether an Participant and/or School qualifies for this Contest, based on the requirements listed herein, shall be made under the supervision of Digital Wish, whose decisions as to eligibility shall be final.
Only one Entry per person and e-mail address may be submitted. If more than one Entry per Participant and e-mail address is submitted, the Entry with the earliest delivery date, as determined by Digital Wish, will be accepted, and subsequent Entries will be disqualified. Unique entries by multiple people for the same School are permitted. However, duplicate entries by multiple people for the same School will not be permitted. Entries will only be accepted between July 30, 2012 at 8:00 AM EDT and September 12, 2012 at 11:59 PM EDT. Any Entry that fails to comply with Sponsor's specifications, as set forth in these Official Rules, will be disqualified.
All Essays must be original to Participant, previously unpublished and contain no third party copyright information. Decisions of Reviewing Organization, Judges and Sponsor are final and binding and not open to appeal. Entries using macro, robotic, script or other forms of automatic entry are not eligible and will be disqualified. Entries become the property of Sponsor and will not be acknowledged or returned. No mechanically reproduced Entries permitted. Proof of submission does not constitute proof of receipt. Neither Sponsor nor Reviewing Organization is responsible for lost, late, illegible, mutilated, misdirected, delayed, incomplete, or inaccurate Entries. If there is a dispute as to the identity of a Participant, a Participant will be deemed to be the authorized account holder of the e-mail address listed on the applicable entry form. The "authorized account holder" is defined as the natural person to whom the e-mail address is assigned by an internet service provider, online service provider or other organization (e.g., business, educational institution, etc.) that is responsible for assigning e-mail addresses for the domain associated with the submitted e-mail address.
Entries will be automatically disqualified if:
Incomplete or illegible.
Less than 200 words, or are in excess of 500 words.
Content includes profanity, sexually explicit content, or any morally questionable content.
Content violates copyright.
5. ENTRY JUDGING
After the close of the Program Period, all eligible Entries will be reviewed and judged by the Judges, under the supervision of Reviewing Organization, based upon the following criteria ("Judging Criteria"):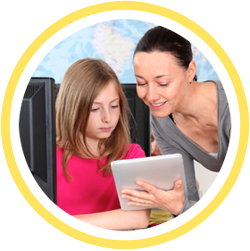 Explain the Need – 40%
Why does the school need the grant award for new tablets?
How would the new tablets change the school for the better?
Explain the Use – 40%
How would learning be enhanced for students with the new tablets?
How would teaching be enhanced for educators with the new tablets?
Schoolwide Support for Technology – 20%
Creative ways the school is fundraising and seeking to bring technology into the classroom.
Multiple entries for the same school from various parents and teachers.
Finalists will be notified on or about October 15, 2012 by e-mail and/or phone in the sole discretion of Digital Wish.
6. PRIZES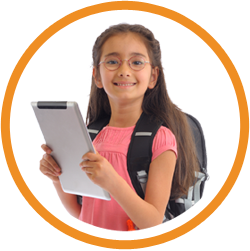 One (1) School will be awarded one (1) Grand Prize package (the "Grand Prize"). Total Approximate Retail Value (ARV) will not exceed $28,000 and will consist of (i) up to $25,000 USD cash contribution to Digital Wish to be used by the School to purchase tablets on the Digital Wish Marketplace, and (ii) up to $3,000 USD of 3M Screen Protectors for the tablets.
One (1) Grand Prize will be awarded to the School named in the winning entry. The Grand Prize will be no less than $15,000 and no more than $25,000. Amount awarded will be based on the number of clicks of support and shares received on 3M Screens for Schools app on the 3M Screen Protectors and Privacy Filters Facebook page at [insert page URL] (Must be a Facebook Member to participate). The Sponsor will make a minimum donation of $15,000 and up to $25,000 to Digital Wish, based on the number of clicks of support and shares on the "3M Screens for Schools" Facebook app.
This Program is in no way sponsored, endorsed or administered by, or associated with, Facebook. Any information provided through the 3M Screens for Schools Facebook app is being provided to Sponsor, not to Facebook. Any information provided on the 3M Screens for Schools website will be governed by Sponsor's privacy policy and information provided pursuant to the Contest will be governed by the Digital Wish privacy policy.
The winning School must use the cash donation portion of the Grand Prize to purchase new tablets for their School through Digital Wish on the Digital Wish Marketplace. The winning School will be provided with a 3M Natural View Screen Protector ("Product) for every tablet purchased with their total grant money. Product Average Retail Value will not exceed $3,000.
Any prize money left after maximum amount of tablets are purchased can be used to purchase additional items through Digital Wish's marketplace as deemed fit by the School. If the School chooses not to purchase additional items through the Digital Wish marketplace, the School will not receive a check for the cash balance.
All prizes are subject to their manufacturer's warranty and / or terms and conditions. Sponsor assumes no liability for warranty obligations associated with the tablets selected by the School.
If you accept a prize, you will be solely responsible for any applicable taxes.
6. SELECTION OF WINNERS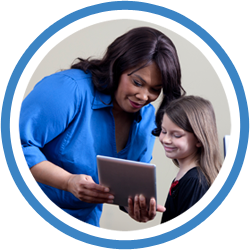 The Grand Prize winning Participant and School ("Winners") will be selected by a panel of judges appointed by Digital Wish and notified via email or phone on or about October 15 2012.
The Winners will be announced on or around October 22, 2012.
There shall be no prize substitutions.
The decision of the Judges in all matters relating to this Contest are final.
Odds of winning depend upon the number and quality of eligible Entries received.
Winners must be in compliance with all Contest rules.
Winners will be required to complete an affidavit of eligibility and a liability and publicity release (except where prohibited by law) which must be returned to Digital Wish within (7) days of notification of any Grand Prize award.
Failure to sign and return the affidavit may result in a Winner's disqualification, the forfeiture of his or her interest in the prize.
Grand Prize Winners agree to participate in scheduled public relations/media activities, including but not limited to: in-studio, on-site, telephone, e-mail interviews and photo/video opportunity with Digital Wish, Hunter Public Relations, and 3M.
Winners grant Digital Wish the right to use their likeness in advertising and promoting the contest without further compensation.
Winners agree to supply Hunter Public Relations and Digital Wish with photos of the purchased technology in use in the winning school once the technology is implemented to be included in but not limited to: Website (Digital Wish and 3M Screen Protectors), Social Media Channels Facebook and Twitter (Digital Wish and 3M Screen Protectors, where applicable) and future communications about the 3M Screens for Schools program.
7. PARTICIPATION:
All submissions become the property of Digital Wish and Sponsor. Digital Wish and Sponsor has the right, but not the obligation to use the Participant's essays in any way, without further compensation.
By participating, Participants agree to be bound by these Official Rules and the decisions of the Judges.
All decisions regarding disqualification of Entries and eligibility of the nominated Schools shall be at the Judges' sole discretion.
Entries must be made online at this link www.DigitalWish.com. Digital Wish is not liable for lost, late, delayed, damaged, incomplete, or misdirected entries that are lost, or for failure to receive entries due to transmission failures or technical failures of any kind, including, without limitation, malfunctioning of any network, hardware or software, whether originating with sender or Digital Wish.
8. GENERAL
Winners are responsible for payment of any income taxes on prizes under applicable federal, state and local laws. If an Participant is under 19 in NE/AL, 21 in MS his/her parent or legal guardian will be asked to confirm prior permission and consent to such Participant's participation in the Contest and agreement to these Official Rules by co-signing and returning the Eligibility Documents (where legal). In the event of non-compliance with these requirements, an Entry may be declared ineligible.

By entering the Contest, each Participant and Winners, on behalf of himself/herself, and his/her executors and heirs, agrees (a) to be bound and abide by these Official Rules and by all decisions of Sponsor, whose decisions are final and binding and not open to appeal; (b) to release, indemnify, defend and hold harmless Sponsor, Hunter Public Relations, Digital Wish and each of its and their parents, subsidiaries, affiliates, members, shareholders, agents, representatives, employees, suppliers, agencies, successors, assigns, licensors, advertising or promotional agencies and any prize-sponsoring agency (collectively, "Released Parties"), from any and all liability whatsoever in connection with or related to this Contest, including, without limitation, from any and all causes of action, liabilities, suits, claims (including but not limited to, third party claims that may be made against Participant, and claims arising out of or relating to acceptance, receipt, possession or use/misuse of any prize, or any publicity or other public exposure of Participant, including without limitation, claims concerning infringement or invasion of Participant's privacy or publicity rights, or defamation, or acts undertaken in preparation for, or participation in, the Contest), cross-claims or counterclaims, costs, injuries, losses or damages or demands of any kind (including without limitation personal injuries, death, damage to, loss or destruction of property, rights of publicity or privacy, defamation, or portrayal in a false light) (collectively, "Claims"), WHETHER OR NOT ARISING FROM THE NEGLIGENCE OF A RELEASED PARTY; (c) that he/she has no right to bring, and covenants not to bring, any claim, action, or proceeding of any kind or nature whatsoever against the Released Parties; (d) to assume all risks, express or implied, associated with all Claims released above, including without limitation, all risks concerning entry into and participation in the Contest; and (e) that NONE OF THE RELEASED PARTIES HAVE MADE OR MAKE OR ARE RESPONSIBLE OR LIABLE FOR ANY WARRANTY, REPRESENTATION OR GUARANTEE, EXPRESS OR IMPLIED, RELATIVE TO THIS CONTEST OR A PRIZE, AND ALL PRIZES ARE TENDERED TO PARTICIPANTS ON AN "AS IS" BASIS. THERE ARE NO WARRANTIES THAT EXTEND BEYOND THE DESCRIPTION ON THE FACE OF ANY PROMOTION MATERIALS OR ANY PRIZE.

In the event there is a discrepancy or inconsistency between disclosures or other statements contained in any promotion materials and the terms and conditions of these Official Rules, these Official Rules shall prevail, govern and control.

Neither Sponsor nor its agents or representatives is responsible for (a) typographical errors, omitted details or any other errors submitted by Participants, or errors in the printing of these Official Rules, the administration or fulfillment of the Contest or the announcement of prizes; (b) lost, late, illegible, incorrect, incomplete, misdirected, misaddressed, garbled or otherwise mutilated, stolen or delayed Entries; (c) errors, omissions, interruptions, deletions, defects, destruction, theft or unauthorized access to, or alteration of entries or other problems (whether due to technical problems, human error or any combination thereof); (d) telephonic, mechanical, electronic, hardware or software program, network, Internet or computer malfunctions, communications line or other failures, or difficulties of any kind, including without limitation, server malfunction or by any human error which may occur in the processing of Entries; or (e) any delay experienced by Participants due to (i) variations in the speed with which different Internet servers or connections receive, send and otherwise process digital information or (ii) any other technical reason, whether due to the nature of digital systems and the Internet or otherwise.

Without limiting anything set forth elsewhere in these Official Rules, in case of any dispute, Entries will be deemed submitted by the Authorized Account Holder of the email account specified on the Entry. "Authorized Account Holder" is defined as the natural person who is in control of the email address specified on the Entry. Any Participant may be required to provide Sponsor with proof that he/she is the Authorized Account Holder of the email account associated with his/her Entry. An Participant's Entry will be disqualified, at the sole discretion of Sponsor, if he/she attempts to (a) enter the Contest through any means other than described in these Official Rules; or (b) disrupt the Contest, circumvent the terms and conditions of these Official Rules, or in any way tamper with any component of the Contest. Notwithstanding anything to the contrary contained in these Official Rules, Sponsor further reserves the right, in its sole discretion, to suspend, modify or cancel the Contest, or any portion thereof, if it cannot be run as originally planned, including by reason of tampering, unauthorized intervention or fraud; infection by computer virus; malicious software attacks, bugs or other problems; or force majeure or other causes beyond the control of Sponsor which impair the integrity or corrupt the administration or security of the Contest. In such event, the Contest shall be conducted from among all eligible Entries received prior to suspension, modification or cancellation, if any, prior to the date on which the event that compromised the Contest occurred.

Except where prohibited and subject to the releases and other provisions of these Official Rules, each Participant: (1) agrees that any and all disputes, claims and causes of action arising out of or connected with the Contest or any prize awarded shall be resolved individually, without resort to any form of class action, and exclusively by state or federal courts situated in St. Paul, Minnesota; (2) agrees that any and all claims, judgments and awards shall be limited to actual out-of-pocket costs incurred and in no event shall include attorneys' fees associated with participation in the Contest; (3) agrees that no indirect, punitive, incidental, special, consequential or other damages, including without limitation, lost profits, may be awarded (collectively, "Special Damages"); and (4) waives all rights to claim Special Damages and all rights to have such damages multiplied or increased. SOME JURISDICTIONS DO NOT ALLOW THE LIMITATIONS OR EXCLUSION OF LIABILITY FOR INCIDENTAL OR CONSEQUENTIAL DAMAGES, SO THE ABOVE MAY NOT APPLY TO A PARTICULAR PARTICIPANT(S).

The Contest and these Official Rules are governed by the laws of the State of Minnesota, without regard to its conflicts of law rules.

CAUTION: ANY ATTEMPT BY ANY PERSON TO DELIBERATELY DAMAGE ANY WEB SITE OR UNDERMINE THE LEGITIMATE OPERATION OF THE CONTEST MAY BE A VIOLATION OF CRIMINAL AND CIVIL LAWS, AND SHOULD SUCH AN ATTEMPT BE MADE, SPONSOR RESERVES THE RIGHT TO SEEK REMEDIES AND DAMAGES (INCLUDING WITHOUT LIMITATION ATTORNEYS' FEES) FROM ANY SUCH PERSON TO THE FULLEST EXTENT PERMITTED BY LAW, INCLUDING CRIMINAL PROSECUTION.
9. RIGHTS OF PARTICIPANT
By submitting your Entry, you:
Are granting Sponsor, Digital Wish and Reviewing Organization an irrevocable, royalty-free, worldwide right and license to:

use, review, assess, test and otherwise analyze your entry and all its content in connection with this Contest; and,
feature your entry and all content in connection with the marketing, sale, or promotion of this Contest (including but not limited to internal and external sales meetings, conference presentations, tradeshows, and screen shots of the Contest entry in press releases) in all media (now known or later developed);

Agree to sign any necessary documentation that may be required for us and our designees to make use of the rights you granted above;
Understand and acknowledge that the Sponsor(s) may have developed or commissioned materials similar or identical to your submission and you waive any claims you may have resulting from any similarities to your Entry;
Understand that you will not receive any compensation or credit for use of your Entry, other than what is described in these Official Rules;
Understand that your Entry may be posted on a website selected by us for viewing by visitors to that website. We are not responsible for any unauthorized use of your Entry by visitors to this website.
While we reserve these rights, we are not obligated to use your Entry for any purpose, even if it has been selected as a winning Entry.
If you do not want to grant us these rights to your entry, please do not enter this Contest.
10. OFFICIAL RULES
The Official Rules will be posted on the Site and individuals may send a self-addressed, stamped #10 envelope to: 3M Screens for Schools Grants Program, c/o Hunter PR, 41 Madison Avenue, 5th Floor, New York, NY 10010. Requests for Official Rules must be postmarked by August 30, 2012. Vermont residents may exclude return postage.
11. WINNERS LIST
The names of the Winner and their School will be posted on the Site from October 22, 2012 – October 22, 2013.
Contact:
If you have any questions regarding this Contest, please contact:
[email protected]
Digital Wish
PO Box 1072
Manchester Center, VT 05250
866-344-7758