Kids Shape Puzzle
intellijoy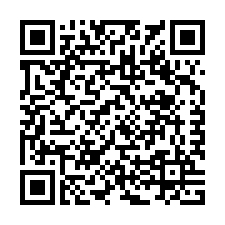 View in Android Marketplace
---
---
---
Description
This app is now optimized for both phones and tablets.
Problems when attempting to download?
This is a known issue of the Android Market. Scroll to the bottom of this description for some Google-recommended solutions that work.
Have Suggestions or Issues?
Email
[email protected]
and you'll get a prompt response.
"I couldn't get my phone back."
Much like our best-selling Kids Connect the Dots (https://market.android.com/details?id=com.anahoret.android.dots), Kids Shape Puzzle is all about simple educational fun with over 90 colorful puzzles.
Your child will love this simple, entertaining "edugame" for preschool-aged kids, and learn from it, because it's from Intellijoy. You see, at Intellijoy, we specialize in educational games with the fun built right into them.
Let's do the rest of the description in a question-and-answer form.
How is the game played?
Children will see an outline of an image belonging to one of the following categories: Animals, Food, Transport, Geometric Figures, Numbers, Letters, as well as Other. Your child will then slide and snap the colorful puzzle pieces into place to reveal the delightful image.
Once kids complete the puzzle, the pleasant voice of a lady announcer congratulates the child on an excellent job and tells the child what the image depicts.
Every section is designed so children enjoy success time after time and receive positive reinforcement from the likable teacher. So they want to keep learning.
The game comes with over 90 kid-pleasing puzzles, which represent colorful graphics, such as a rhino, a fox, a bunch of bananas, a birthday cake, a helicopter or a castle.
What will my children learn?
Like all Intellijoy games, the game focuses on a specific educational lesson, so children and their parents find the game really inviting and distraction-free. Kids Shape Puzzle helps children build and practice cognitive skills, visual spatial skills, shape recognition, as well as tactile and fine motor skills.
Once your child is involved and happy, you can relax, with the assurance that he or she is having a great time " and learning!
If you'd like to test the game yourself before you buy it, we offer a free lite version.
Although it's perfect for preschoolers, who just love the game, many children of kindergarten age and in the early grades also enjoy snapping the puzzle pieces into place and learning the 90-plus images the puzzles represent.
Hey, how did you take the top four spots in the Education section?
" Kids love our games. Parents love to see their preschool-aged children being both educated and quietly happy. Google noticed our great reviews and then featured and promoted our apps.
" Educational games for young children is all we do. Our mission is: "Delight children through learning."
" Our games are laser focused. For example, the numbers game doesn't teach letters, and the letters game doesn't teach math. We keep the games simple but magically inviting and nourishing.
" We strive to give children just the right balance between education and fun. So our games don't feature fun at the expense of education " or education at the expense of fun. We also know games that are too complicated donTMt involve and delight kids.
Download issues? Here are some Google-recommended solutions for this known Android Market issue:
" Make sure your phone is logged into Google Talk. Redownload the app.
IF STILL UNSUCCESSFUL:
" Restart your phone. Make sure there is connectivity. Redownload the app.
IF STILL UNSUCCESSFUL:
" Choose "Clear Data" (in Settings/Manage Applications/Running/Market). Redownload the app.
Tags: Kids, Educational, Child, Children, Games, Preschool, School, Kindergarten, Preschool-aged, Shapes, Puzzle, Cognitive Skills, Visual Spatial Skills, Shape Recognition, Fine Motor Skills
Tablet, Honeycomb, Xoom, Galaxy Tab
Recent changes:
Minor improvement for tablet devices: Added animal names (text) for the ABC letters.
Content rating: Everyone