Kids Connect the Dots
intellijoy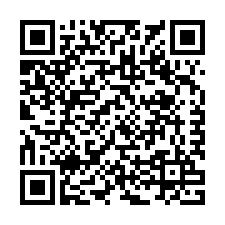 View in Android Marketplace
---
---
---
Description
This app is now optimized for both phones and tablets.
Problems when attempting to download?
This is a known issue of the Android Market. Scroll to the bottom of this description for some Google-recommended solutions that work.
Have Suggestions or Issues?
Email
[email protected]
and you'll get a prompt response.
"I couldn't get my phone back."
No wonder. This paid version of our Kids Connect the Dots Lite (which has been downloaded over a million times), differs from the free version in that it contains four times as many puzzles (100+).
Preschoolers really connect with our Kids Connect the Dots game. It teaches children to recognize and pronounce numbers and letters of the alphabet in a kid-friendly way.
Your child will love playing Kids Connect the Dots, and you'll be able to relax, knowing your child is learning while having great fun.
And if you want to relax for little longer, while keeping your kids happily educated, have them play our best-selling Kids Shapes Puzzle (https://market.android.com/details?id=com.anahoret.android.shapes). Or, get even more educational, and have your children learn the basics of math with our Kids Numbers and Math (https://market.android.com/details?id=com.anahoret.android.numbers).
Let's do the rest of the description in a question-and-answer form.
How is the game played?
Children tap on a series of dots that outline an animal or an object that the child usually can't quite identify. As they tap on the dots or connect the dots (in Draw mode), the numbers and ABC alphabet letters are pronounced. When children succeed in connecting them all, the connected dots are delightfully transformed into a colorful graphic of whatever the child has outlined. It might be a bird or muffin, a giraffe or a treasure chest.
Preschoolers are surprised and filled with wonder to see the creatures and objects they've created "come to life" " and want to go on to create more and more of them.
There are over 100 images for your child to enjoy.
You can switch between drawing mode and tap mode in Preferences. In Draw mode, kids can draw from one dot to the next.
What will my children learn?
Your child will learn to recognize and pronounce the numbers or letters in the dots. So the game is a wonderful way for children to learn to count and learn the alphabet. Kids also learn to identify the creatures and objects they create by connecting the dots.
What won't my children learn?
The game does not overload children and parents with too many audio and visual stimuli. Coping with stress and over-stimulation is therefore one skill that your kids won't be practicing during this game. Its clear focus makes the game a delight for children and a winning choice for parents.
If you prefer for your children to play the game silently, you can give your child headphones.
Once your child is involved and happy, you can relax, with the assurance that he or she is having a great time " and learning!
If you'd like to test the game yourself before you buy it, we offer a free lite version.
Download issues? Here are some Google-recommended solutions for this known Android Market issue:
" Make sure your phone is logged into Google Talk. Redownload the app.
IF STILL UNSUCCESSFUL:
" Restart your phone. Make sure there is connectivity. Redownload the app.
IF STILL UNSUCCESSFUL:
" Choose "Clear Data" (in Settings/Manage Applications/Running/Market). Redownload the app.
Keywords: Kids, Educational, Child, Children, Games, Preschool, School, Kindergarten, Preschool-aged, Connect, Dots, Cognitive Skills, Visual Spatial Skills, Tactile Skills, Fine Motor Skills
Tab, Tablet, TDH, HoneyComb, Motorola Xoom, Asus EEE Pad Transformer, Iconia Tab
Recent changes:
Changed the way the dots are connected. Now you can tap on the dots or connect the dots by dragging your finger from dot to dot.
Added Google Analytics. "Internet Access" and "Read Network State" permissions are required by Google Analytics.
Content rating: Everyone