Baby Learns Shapes(kids)
Baby Bus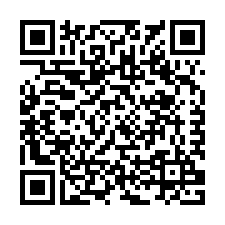 View in Android Marketplace
---
---
---
Description
Baby learns shapes uses two interesting methods to help your baby to recognize different shapes, those two different methods are flooring jigsaw puzzles and roomTMs cleaning up, which also guide the baby to classify those shapes. Not only helps the babyTMs enlightenment and cognition but also trains the small arms of the baby and improves the hand eye coordination ability, develops the early childhood intelligence. The new version also provides:
--New UI: the scenes have been redrawn by the cartoon designer, to let the baby have a different experience.
--Incentives: super cute facial expressions of the little panda, to act in concert with the babyTMs right and wrong operations, which would encourage the baby to learn cognitions.
--Voice replacement: more standardized, clear English voices, barrier-free bilingual education.
Products of Baby Bus
The most interactive and entertaining educational cognitive products
___________
-design concepts1/4
We focus on inspiration, not just learning.
We focus on capacity-building, rather than a single cognition.
We focus on entertaining, rather than spoon-feeding teaching.
Take the baby bus, which is loaded with a happy childhood!
___________
-The series introduction1/4
The first brand in early childhood educational software (field of mobile Internet), which is developed specifically for the 0-6 years baby, and covers the cognitive development, games, songs and other relevant categories. The software is designed to combine the advanced concept of early childhood, through entertaining and educational way to achieve the purpose and goals of the mental Enlightenment.
PS: We have English, Chinese and Japanese 3 versions for our apps, the apps will adapte automatically according to your device language setting.
Tips: In the search bar, type "Baby Bus" or " sinyee"to find all the products of Baby Bus.
___________
- Contact us:
[email protected]
Official website: http://www.baby-bus.com
Recent changes:
1.Added the animation of Chinese New Year.
2.To protect baby's vision,added the new feature of taking a break.
3.Optimize the size of the app, decreased by 10MB.
4.Some bugs are solved.
Content rating: Low Maturity