Baby Learns Fruits(kids)
Baby Bus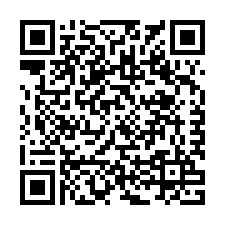 View in Android Marketplace
---
---
---
Description
Sweet, delicious and nutritious fruits have been being greatly welcomed by kids, but do the babies know what these fruits look like, what their names are, and where they grow?
Baby Learns Fruits anthropomorphizes the most common fruits, the four scenes which tie in with the progressive way of cognition, and the interactive game let the baby know each kind of the fruits and their different growth patterns..
-- Fruit babies somersault and make faces. Hurry up and take a look!
-- Where do the fruit babies live? On the tree or under the ground or may be on the vine support? Hurry up it is time to pluck them from the trees.
-- There are many fruit babies flying all over the sky. Come to shoot them and get points immediately.
--Come to play the pair matching game to recognize each of those cutie fruit babies.
The products of Baby Bus
The most interactive and interesting entertaining children games
___________
-design concepts1/4
We focus on inspiration, not just learning.
We focus on capacity-building, rather than a single cognition.
We focus on entertaining, rather than spoon-feeding teaching.
Take the baby bus, which is loaded with a happy childhood!
___________
-The series introduction1/4
Baby Bus is the first brand in early childhood educational software (field of mobile Internet), which is developed specifically for preschoolers, and includes two series which are the Age(1-3) and the Age(3-6). The series of the Age(1-3) combines the main concepts of early childhood education for 1-3 year-old babies and covers the cognitive development, games, songs and other relevant categories. The applications of Age(1-3) are designed to train the babyTMs cognition ability and hand-eye coordination skills.
Tips: In the search bar, enter "Baby Bus" or " sinyee", to find all of our products.
PS: We have English, Chinese and Japanese 3 versions for our apps, the apps will adapte automatically according to your device language setting.
___________
- Contact us :
[email protected]
Official website: http://www.baby-bus.com
Recent changes:
1.Added the animation of Chinese New Year.
2.To protect baby's vision,added the new feature of taking a break.
3.Optimize the size of the app, decreased by 10MB.
4.Some bugs are solved.
Content rating: Low Maturity