Teacher Aide Pro
In Pocket Solutions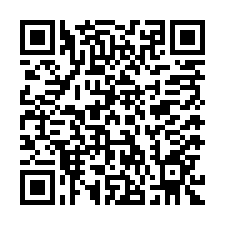 View in Android Marketplace
---
---
Description
WINNER for Best Android Teacher App for the 2011 Best App Ever Award**
Download the free LITE version to try for free and make sure you are satisfied with the product
This app allows teachers / coaches / professors to take attendance and maintain a gradebook plus so much more. The ability to send text messages and emails to notify parents or students concerning attendance and grades is implemented. Great way to keep in contact with students and parents.
Current Features
supports 90 students per class
import student names via CSV file
export data via CSV generated file and send via email
1-click text to students & parents for tardy & absent students and for missing assignments
1-click Random student generator. Voice to text speaks students name
Grading options - use categories/weighting
BULK Email & Texting. Send messages to all students or parents with a few simple clicks.
Student Photo gallery so you can learn their names quickly.
PERMISSIONS -
Languages
English, Spanish, French, German, partial PortugueseSend requests to developer if you are interested in giving feedback about translation as much of it is done by google translate, so isn't always accurate.
I am a San Francisco high school teacher who was not happy with the teacher apps available so I taught myself how to make Android apps. I welcome any feedback or suggestions as I am continuously improving the app. The app is designed around the US school system but I've tried to be flexible in making it work internationally. If you have any suggestions that would make it work better for your system let me know and I'll see if I can incorporate it into the app.
PLEASE EMAIL
[email protected]
for any questions or problems. If you post any comments asking for help or wanting new features, I have no way of knowing who you are so I cannot contact you for more details.
keywords: Attendance, Teacher, Roster, School, Education, class, professor, SIS, grades, gradebook, assignments, grading, communication, university, grade, homework,
Recent changes:
Version 1.66 (updated May 22 2012)
Fixed Bulk Email Feature.
Changed some of the color schemes.\n
Added partial translation to Portuguese. More to follow.
Added more customization options in settings (can hide the bathroom/tardy box, and others).
Added label to clearly differentiate attendance view and gradebook view.
Added visual feedback when a button is pressed (brief green highlight).
Content rating: Everyone