Alphabet For Kids
Fun4Kids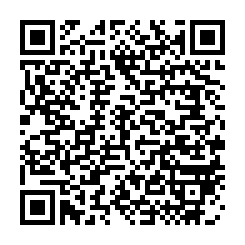 View in Android Marketplace
---
---
---
Description
**Fun4Kids Alphabet For Kids**(US English)
Please reach us @
[email protected]
for any feedback and support! We will be happy to hear back from you on any issues.
Please click link if you're having downloading problem:
https://docs.google.com/document/pub?id=1F430g3w0ykWcFjLVms2oUnotvkLwrqsORJwp_T2M03s&pli=1
Fun4Kids' purpose is to provide with premium educational games to help our kids learn.
Preschool years are a time of rapid learning as you begin to prepare your child for the upcoming challenges of school.
Concepts and skills, such as letters, words, colors, numbers, and hand-eye coordination, can all be taught at this age, and we provide you with premium apps to help with this process.
Our preschool alphabet application make learning Alphabet fun and easy. Letters, Words with Letters, Finding Letters in a word, 450 simple words, Quiz and Fun games will help your kids learn while having fun.
We are committed to your kid's development. Check out our other apps in Android Market.
Preschool alphabet games that teach kids letters while they have fun playing Our preschool alphabet games make learning ABC s fun and easy.
Recognizing letters and numbers are early pre-literacy skills crucial to the foundation of future learning. Children who can identify letters and know letter sounds when entering kindergarten will be well-prepared to learn how to sound out words and read. A print-rich environment and experience with books will help children learn to identify letters and numbers and develop a love of reading.
Read Aloud
One tip to help a preschooler recognize the alphabet and numbers and become a successful reader is to read with him or her. Our Mobile Application reads letters aloud to your child. It offers interesting pictures and words with those letters. We do point out different letters.
Look for Letters
Our app encourages your child to find and identify letters daily. He or she soon will begin to recognize the letter. Once he or she knows one letter, continuous use of our app will help expand your child's vocabulary. We also show the sounds that the letters make and share words that also use the letter or letters.
Make It Fun
At this age, learning about letters and numbers should be fun. There will be plenty of time for workbooks when your child gets to school. He or she will learn best when you use the preschool years to focus on developing a close bond with the child and allow learning to occur naturally during your time together. When spending time together, point out letters and numbers when you see them and encourage additional learning and curiosity.
keywords : kids, alphabet for kids, preschool, educational games, education, kids education, alphabet, letters for kids, memory game, game for kids, preschool education, letters pronunciation, words pronunciation, alphabet for kids, easy alphabet, learning letters, letters, memory game for kids, hunting mole, matching game, kids learning, kids fun, fum for kids, preschool games, letters memory game, kids game, education for kids, teaching letters to kids, preschool alphabet, game for kids, kids, apps for kids, educational apps for kids, kids, kids game, education, education for kids, memory game, kids memory game, learning math, kids math, preschool math, preschool letters, learning counting, memory game, games, preschool, pre school, kids preschool, preschool games, games for kids, baby games, toddler games, counting numbers, letters, kids, flashcards, kids education, letters pronunciation, words pronunciation, preschool words, preschool math, learning math, math for kids, abc, ABC, math practise, alphabet, learning alphabet, kids counting, learning abc, abc pronunciation, 123, counting numbers, kids numbers, kids math practise, kids letters practice, fun for kids, practise for kids, fish game for kids, kids, preschool education, education for preschool kids, education for preschool toddlers, education for preschool child
Recent changes:
*Bug fixes
*Completely re-designed Puzzle Game!
*Previous/Next navigation for Puzzle Game!
*Volume Control added!
*Media files updated with high quality voices!
Content rating: Everyone