Kids Preschool Essentials Lite
Fun4Kids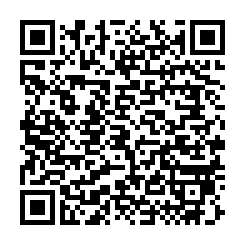 View in Android Marketplace
---
---
Description
**Fun4Kids Preschool Essentials Phone Edition- Lite Edition**(US English)
Please reach us @
[email protected]
for any feedback and support! We will be happy to hear back from you on any issues.
Please click link if you're having downloading problem:
https://docs.google.com/document/pub?id=1F430g3w0ykWcFjLVms2oUnotvkLwrqsORJwp_T2M03s&pli=1
Preschool Essentials is a fun and educational tool to help your toddler learn the basics such as Letters, Numbers, Colors, Shapes and Words.
Preschool Essentials Application contains a colorful set of essential flash cards for preschool. Fun4Kids Preschool Education employs professionals with years of expertise in helping toddlers getting ready for school.
Preschool provides a foundation for the child's entire education. Preschool Essentials Application includes hundreds of high quality graphics, images and animations to provide a foundation for your child's education.
Kids can touch on the letters/words as well as objects to hear related sounds. Early childhood is a time of wonder, openness, insatiable curiosity, and immense parental influence.
The best way to help ensure your child's success later in life is to lay a solid foundation for their education and help them succeed their future goals. Prescool Essentials Application plays a crucial role in this first step.
This app teaches the alphabet, numbers, colors, shapes, and important words. Full list of Features:
* Letters : Letters of alphabet with letter sound and a sample object for each letter
* Numbers : Numbers from 1 to 20 with their sound and counting objects
* Words : 50 different words with high quality images and sounds
* Shapes : Geometrical shapes with images and their sound
* Colors : Colors with images and their sound.
* Kids-friendy user interface
* Easy menu for kids
* Vivid and high-definition images
Recent changes:
* Bug fixes!
Content rating: Everyone