Preschool All Words 2 Lite
Fun4Kids

Downloads:
50,000-250,000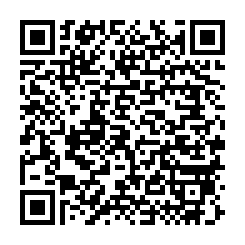 View in Android Marketplace
---
---
Description
**Fun4Kids Preschool All Words-Practice Lite Edition** (US English)
Please reach us @
[email protected]
for any feedback and support! We will be happy to hear back from you on any issues.
Please click on the following link if you are having problems downloading:
https://docs.google.com/document/pub?id=1F430g3w0ykWcFjLVms2oUnotvkLwrqsORJwp_T2M03s&pli=1
Fun4Kids' purpose is to provide with premium educational games to help our kids learn.
Preschool All Words (2- Practice) with audio is a great educational app for babies, toddlers and pre-school kids. It contains ~500 words with nice illustrations as well as words and their pronuncuation.
"Preschool All Words - Practice" is the second of the 3 apps Preschool All Words Series. In contains the following categories :
Animals, Colors, Shapes, Numbers, Food, Objects, Classroom Objects, Body Parts and Transportation
This app will keep your kids entertain while helping them learn new objects, and words with audio.
*Preschool All Words will teach kids their first words. 500 words/objects with audio will keep them entertained or hours.
*Constructing words from available letters is a fundemental step in learning reading and its a creative and fun activity for preschool kids to improve vocabulary.
*This application contains draggable letters which needs to be arranged to construct full words. There are images and sounds associated with each word and letter.
*Handy at home, in a plane, in the car, or at a restaurant.
*Fun4Kids is committed to your toddlers best educational experience. This app will keep your preschool kid entertained while learning at the same time.
*Simple interface, click on the left and right button to navigate.
*Touch to hear sounds for each object, It will play sounds as each object is changed.
Recent changes:
* New menu and animation!
* Bug fixes!
Content rating: Everyone