Kids ABC Letters
intellijoy

Downloads:
50,000-250,000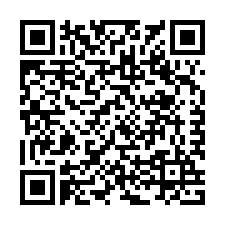 View in Android Marketplace
---
---
---
Description
This app is now optimized for both phones and tablets.
Tip: Try our Kids ABC Letters Lite first. If you like it (and you will love it), then get this paid version - it doesn't stop at the letter H and offers a child lock.
Followed by:
Kids ABC Phonics and Kids Learn to Read.
Kids ABC Letters is the first app in our Reading Curriculum Series.
Intended for:
Kids ages 3-7
Problems when attempting to download?
This is a known issue of the Android Market. Scroll to the bottom of this description for some Google-recommended solutions that work.
Have Suggestions or Issues?
Email
[email protected]
and you'll get a prompt response.
"I couldn't get my phone back!"
This delightful game invites preschool-aged children to listen and learn the ABCs in ways that enchant them.
What will my children learn?
With Kids ABC Letters, your preschool-aged kids will learn the alphabet letter names and will practice letter shapes, letter recognition, and finding letters in context.
What won't my children learn?
Kids ABC Letters does not teach your kids the phonetic sounds that the alphabet letters actually make.
Knowing how the alphabet letters are pronounced is a separate educational goal, which is covered in a separate app, called Kids ABC Phonics. Including it in Kids ABC Letters would detract from the focus of this game and make it too complex to invite and delight children.
To sum it up, Kids ABC Letters is about the names of the letters, while Kids ABC Phonics is about the sounds of the letters.
What activities are included in this game?
The game has four wonderfully child-friendly sections.
" Naming Letters. A delightfully distraction-free way for kids to learn the name and the appearance of each ABC alphabet letter. Kids can tap on the letters to verify that theyTMve learned the names correctly.
" Forming Letters. Kids get to practice remembering what the letters look like by sliding colorful puzzle pieces into place that make up the shapes of the letters.
" Recognizing Letters. Children get to play a fun game where they help the cat catch fish with alphabet letters on their sides as they swim by. By the time kids are done, they know the appearance and pronunciation of the letters by heart.
" Identifying Letters in Context. This simple educational game teaches kids to recognize alphabet letters as they appear in words. As a result, preschoolers learn that words are made up of letters.
Hey, how did you take the top three spots in the Education section?
" Kids love our games. Parents love to see their preschool-aged children being both educated and quietly happy. Google noticed our great reviews and the fact that we focus entirely on delighting children through learning and then featured and promoted our apps.
" Our games are laser focused. For example, the letters game doesn't teach phonics, and the phonics game doesn't teach reading. We keep the games clean and focused but magically inviting and nourishing.
" Our games donTMt feature fun at the expense of education " or education at the expense of fun. We also know games that are too complicated donTMt involve and delight kids.
Download issues? Here are some Google-recommended solutions for this known Android Market issue:
" Make sure your phone is logged into Google Talk. Redownload the app.
IF STILL UNSUCCESSFUL:
" Restart your phone. Make sure there is connectivity. Redownload the app.
IF STILL UNSUCCESSFUL:
" Choose "Clear Data" (in Settings/Manage Applications/Running/Market). Redownload the app.
Keywords: Kids, ABC, ABCs, Letters, Reading, Educational, Children, Games, Preschool, Preschool-aged
Recent changes:
Fixed the Naming Letters activity.
Added notification about our new app Kids ABC Trains.
Content rating: Everyone