Panda painting 1(kids)
Baby Bus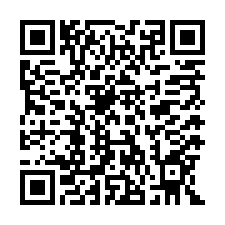 View in Android Marketplace
---
---
Description
Expose your babies to the world of colors!!!
Our award-winning Panda Painting 1 can make your babies learn the colors through sight , sound & touch. The app is educational ,enjoyable and practical. The most important feature of the Panda Painting 1 is to expand the limits of babiesTM imagination and trigger babiesTM creativity.
Four age-appropriate themes with 28 cute and colorful illustrations and 11 big crayons, your babies can explore the world of colors, and make progress in the adventure of learning colors.
In order to enhance babiesTMs imagination and creativity, the app sets no rules and all these illustrations are just present frames. babies can choose any colors they like to paint the magical picture they have in mind.
Take advantage of the easy operations of iPad and iPhone, the Panda Painting 1 is simple enough for babies to explore drawing and colors. Just one figure, your babiesTM creativity can be improved fully.
The voice prompt invitations make babies know the name of each color in a convenient and funny way. We also add the wonderful background musics to the app. When babies are painting, the musics can help them to calm down and promote their art thinking.
Creativity and imagination are unleashed here!!!
Download The Panda Painting 1 for your babies, their artistic side will shine brightly.
Features:
You will get impressed by attractive design
Intuitive control designed especially for children
Save photos to your device photo library
Touch&fill or paint with your fingers, whichever you like!
Setup your children and their ages
The voice prompt invitations
Tips: In the search bar, enter "Baby Bus" or " sinyee", to find all of our products.
PS: We have English, Chinese and Japanese 3 versions for our apps, the apps will adapte automatically according to your device language setting.
___________
- Contact us:
[email protected]
Official website: http://www.baby-bus.com
Recent changes:
1.Added the animation of Chinese New Year.
2.To protect baby's vision,added the new feature of taking a break.
3.Optimize the size of the app, decreased by 10MB.
4.Some bugs are solved.
Content rating: Low Maturity